My wife and I flew back to the Philippines to celebrate my brother-in-law's wedding. Mari and Rachel finally got married after having met four years ago.  The ceremony and reception took place in Tagaytay, a town south of Manila and right next to an active volcano surrounded by a lake.
We stayed on the eve of the wedding in the hotel in Tagaytay. The next morning after a scrumptious breakfast and fantastic local coffee, Mari and Raech got ready in their rooms with their bridal parties. The ceremony was at a small chapel on top of a hill about 30 minutes drive from the hotel.
The intimate celebration was interrupted for a short while due to a wardrobe malfunction, which Rachel handled calmly with humour and grace.
We headed back to the hotel for the reception that consisted of cocktails and a lovely meal. The highlight of the evening was definitely the first dance, a snippet of which you can see at the bottom of this post.
Congratulations to my brother and new sister on their fun and memorable wedding. Hope you enjoy the photos.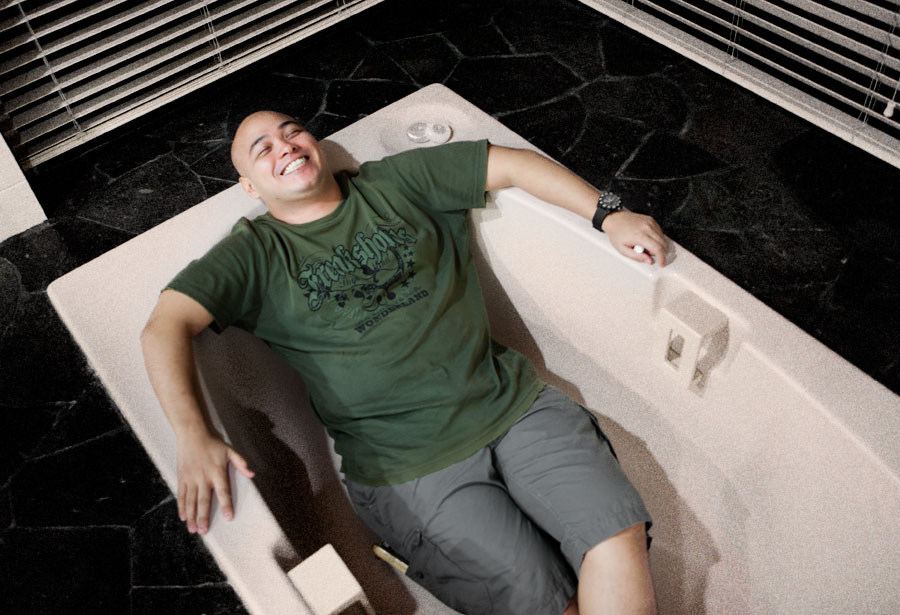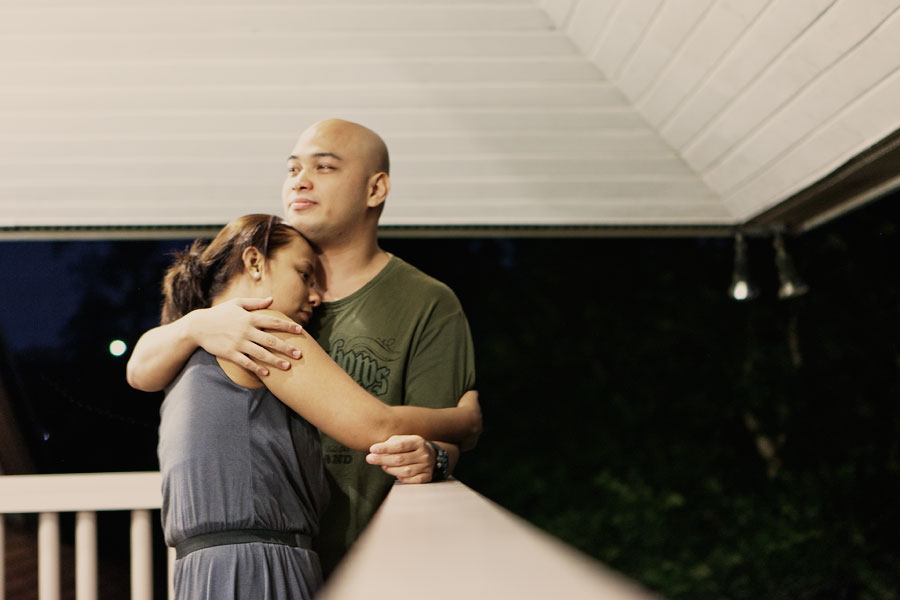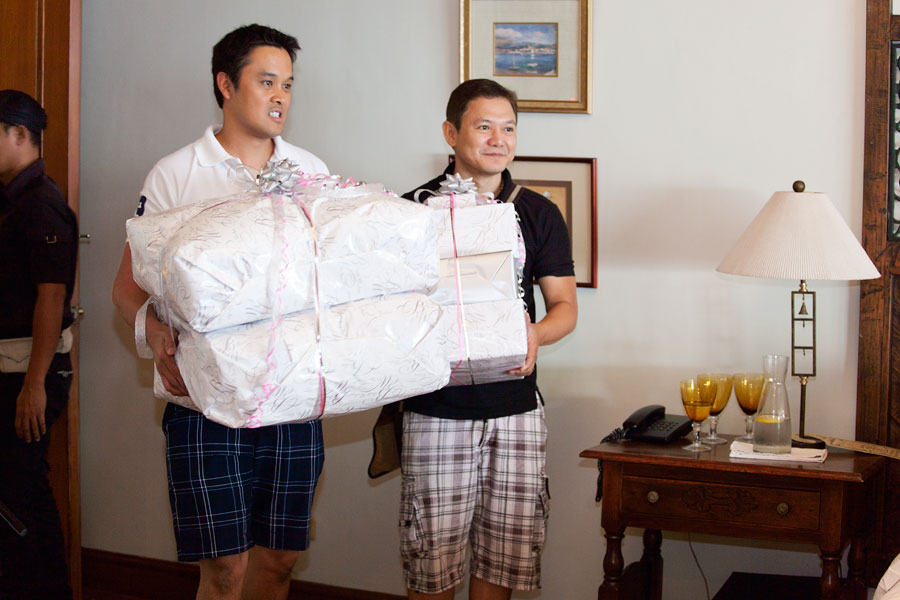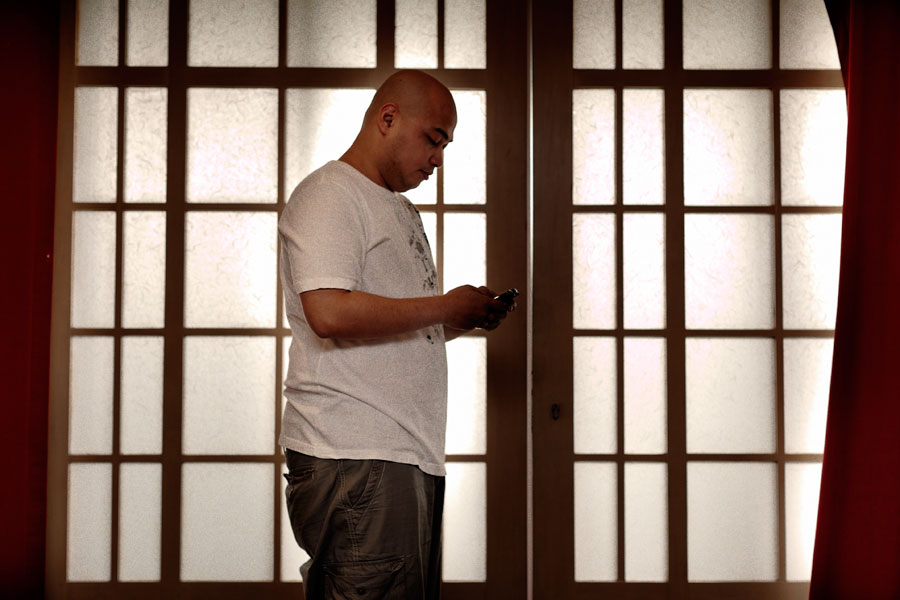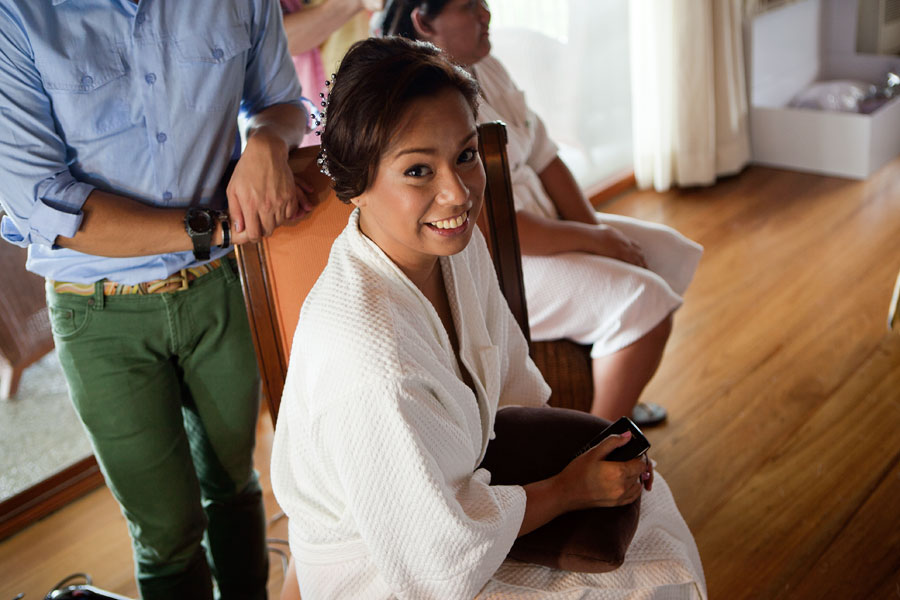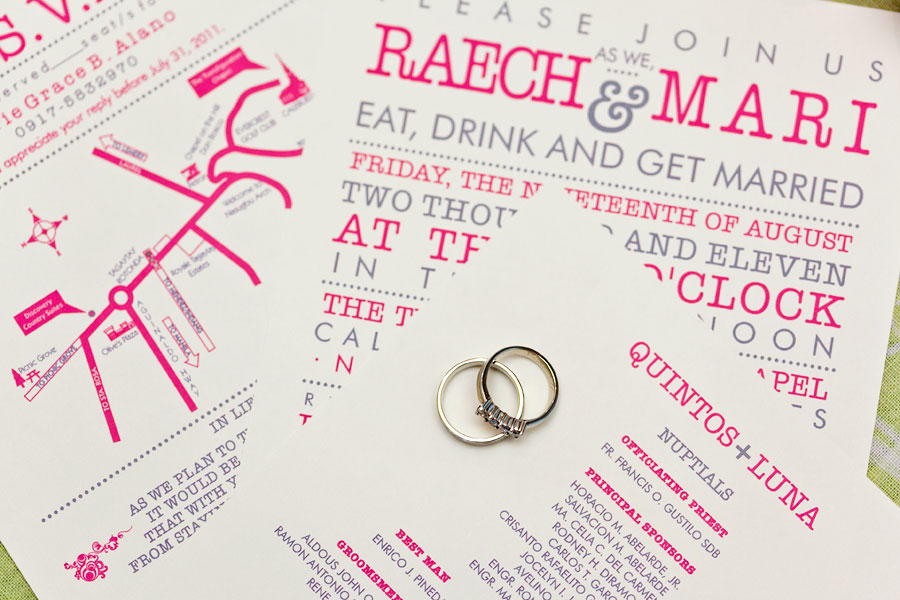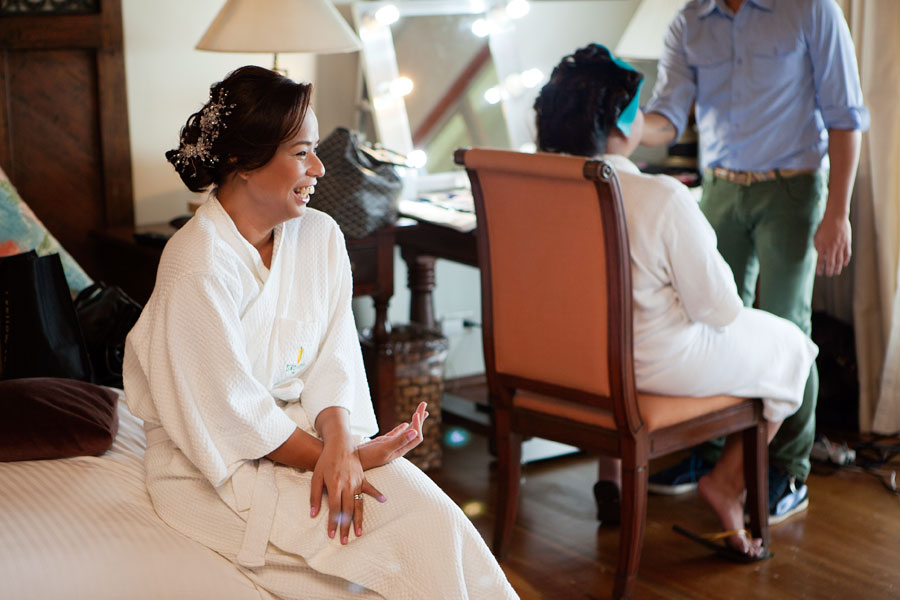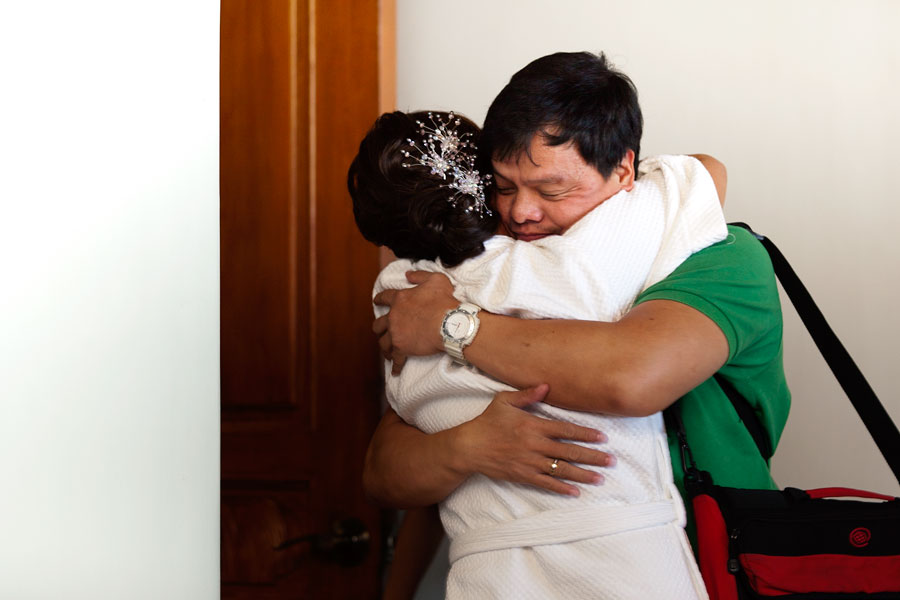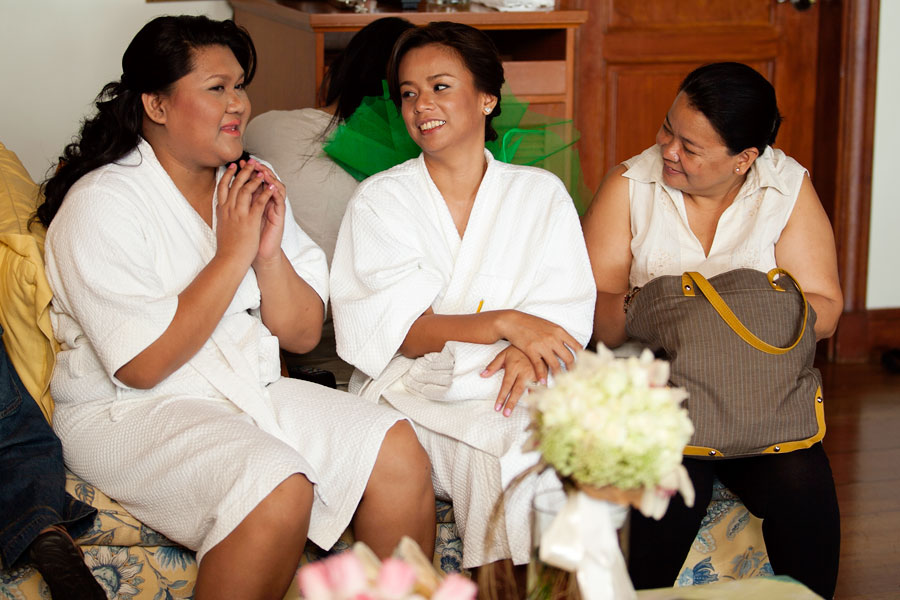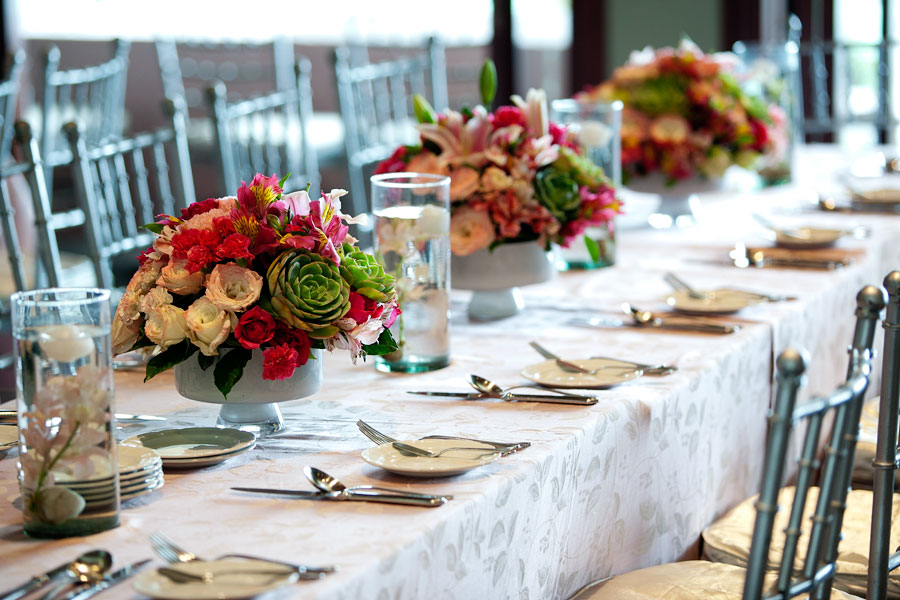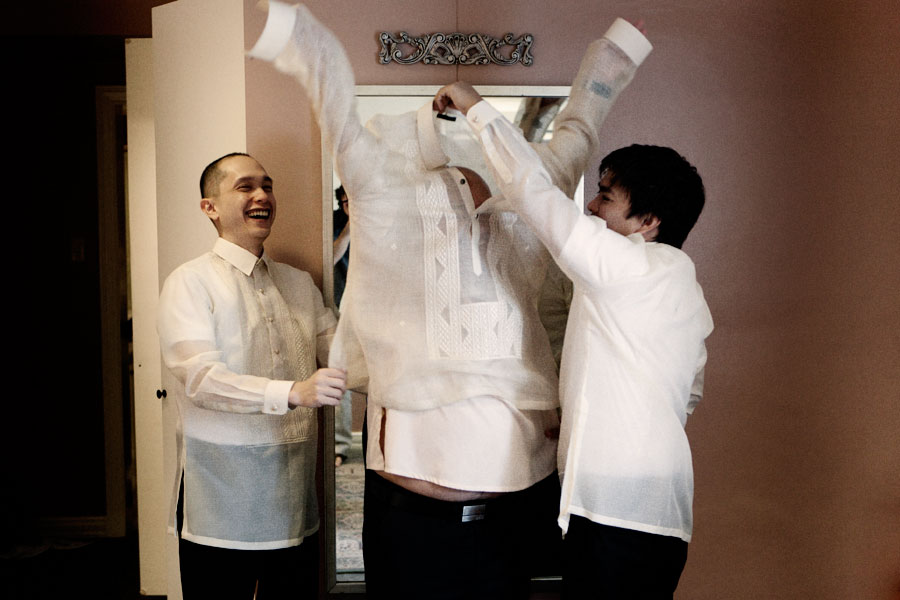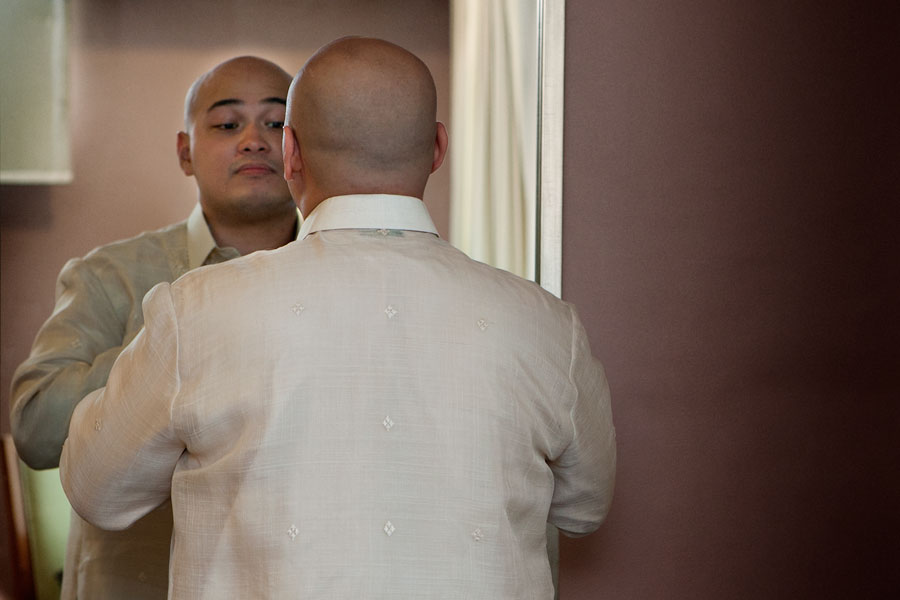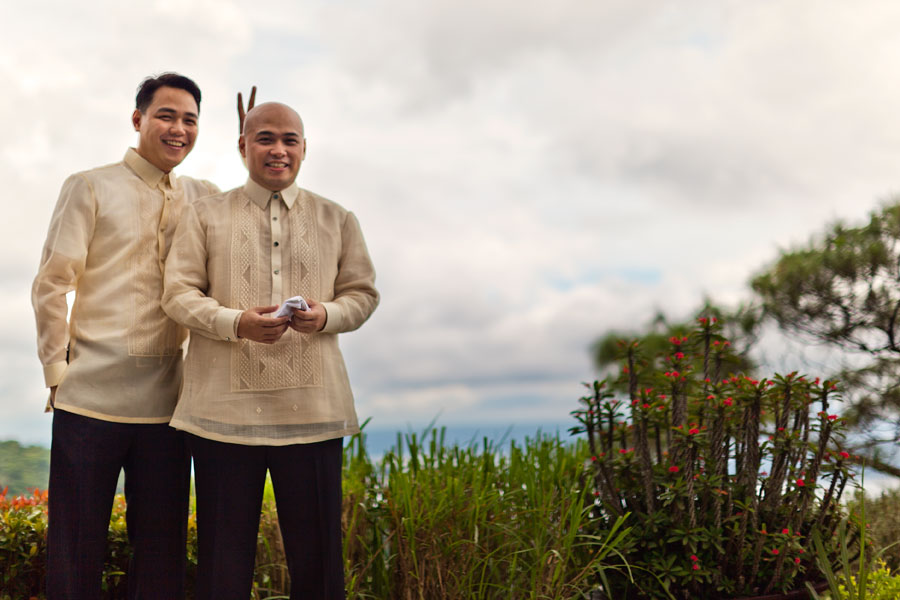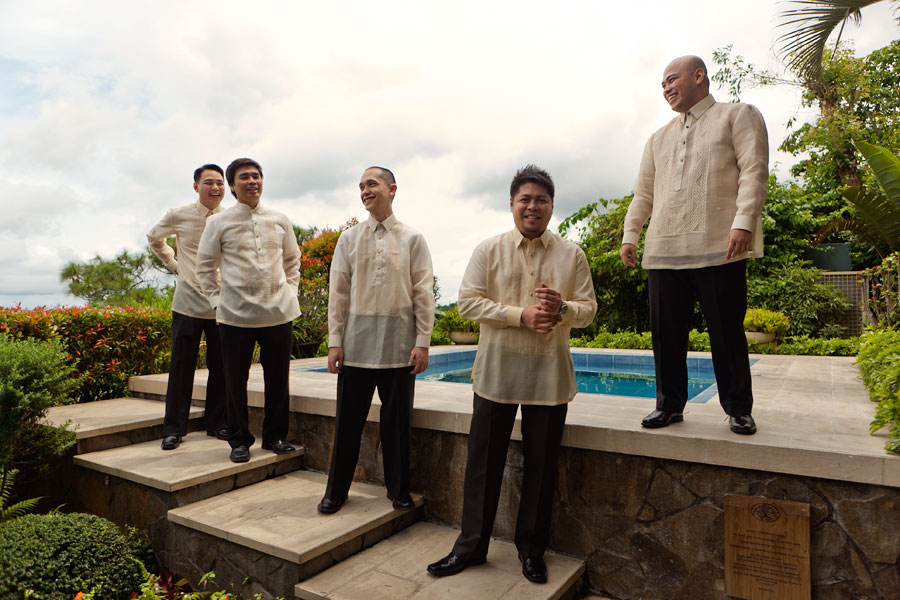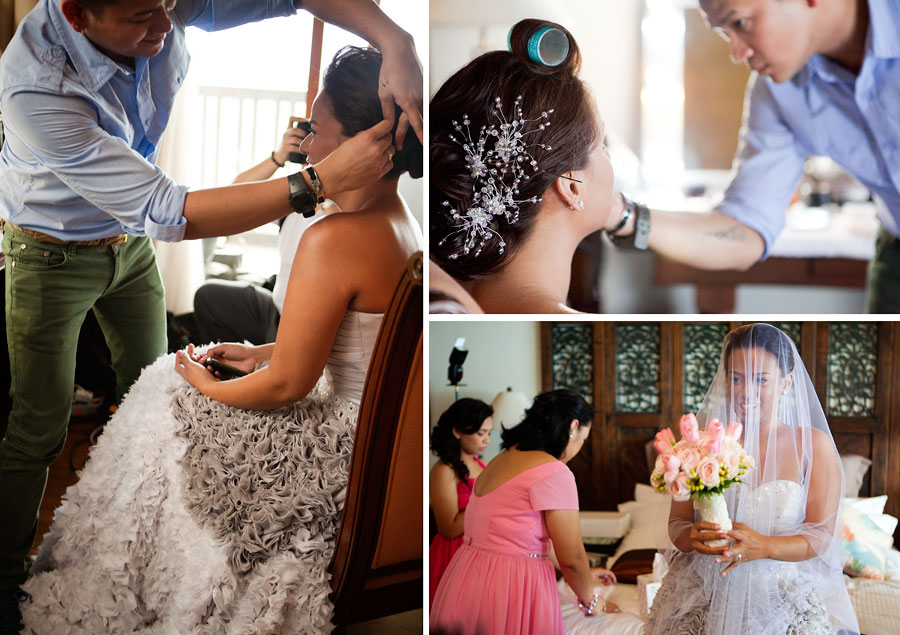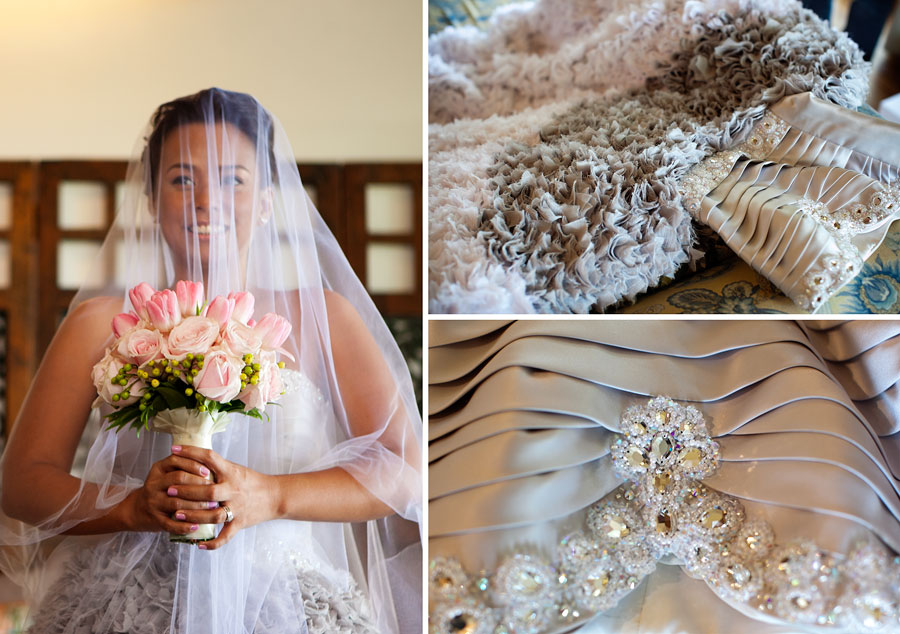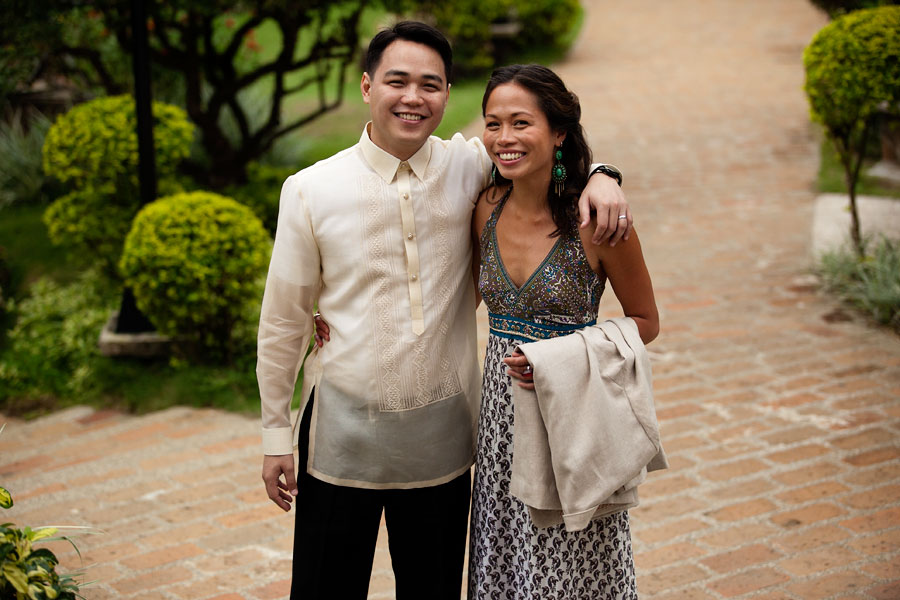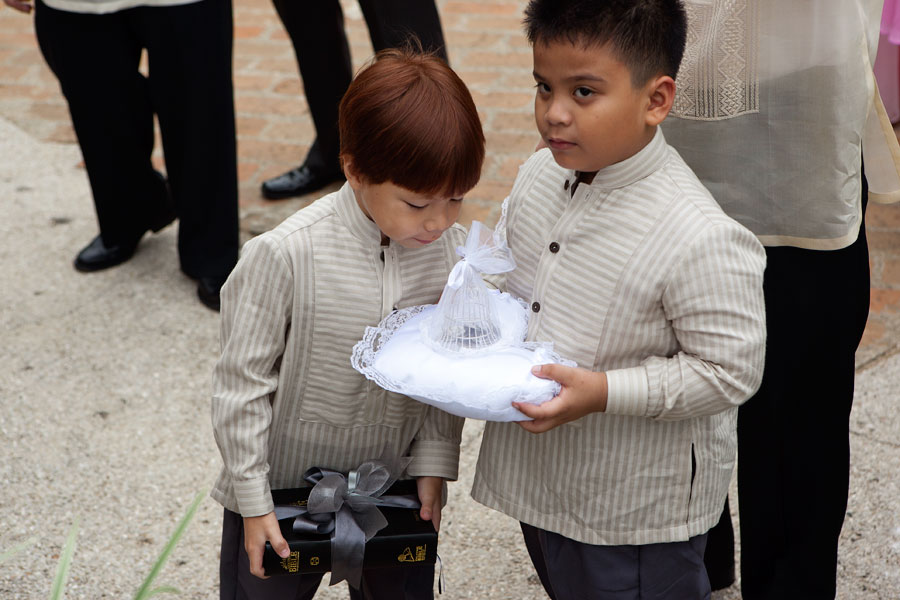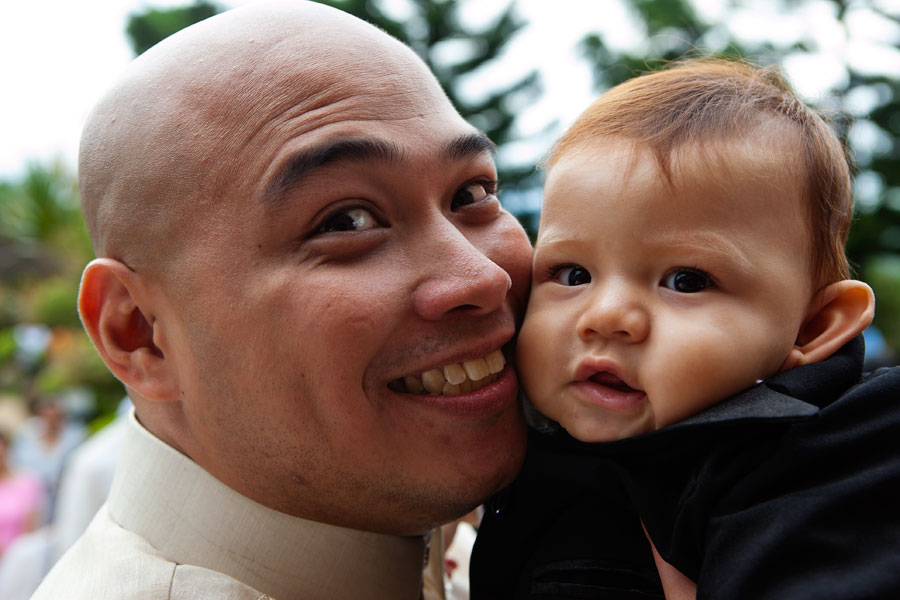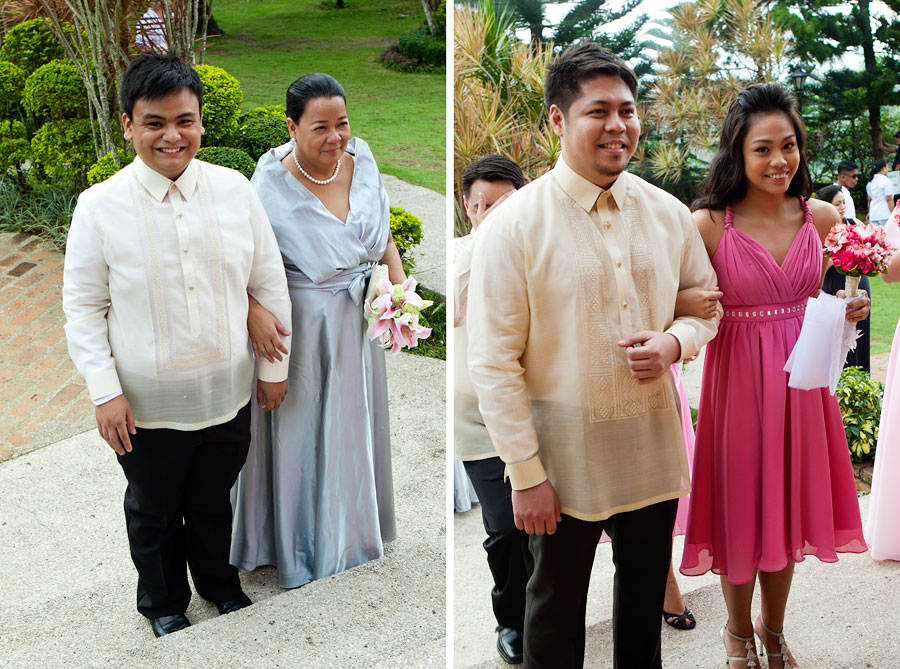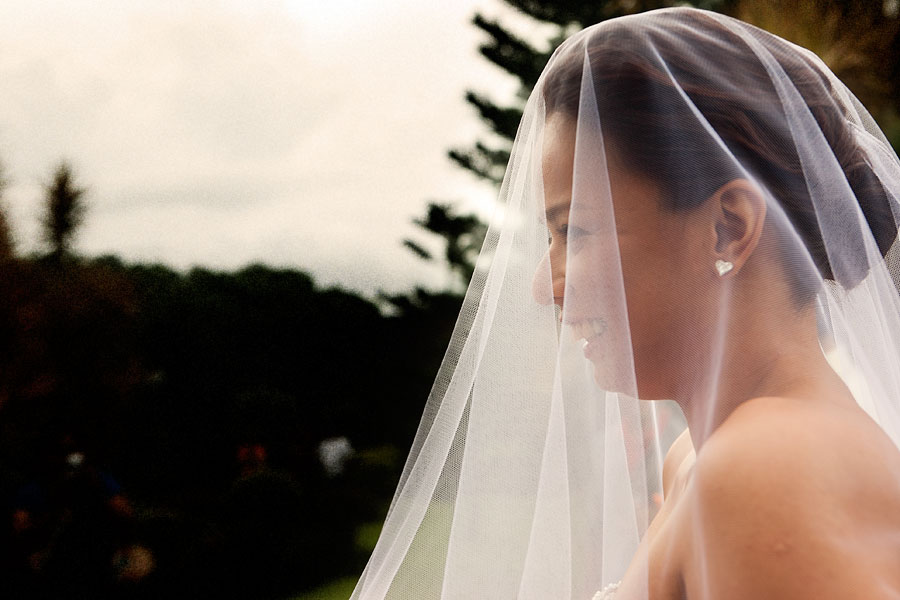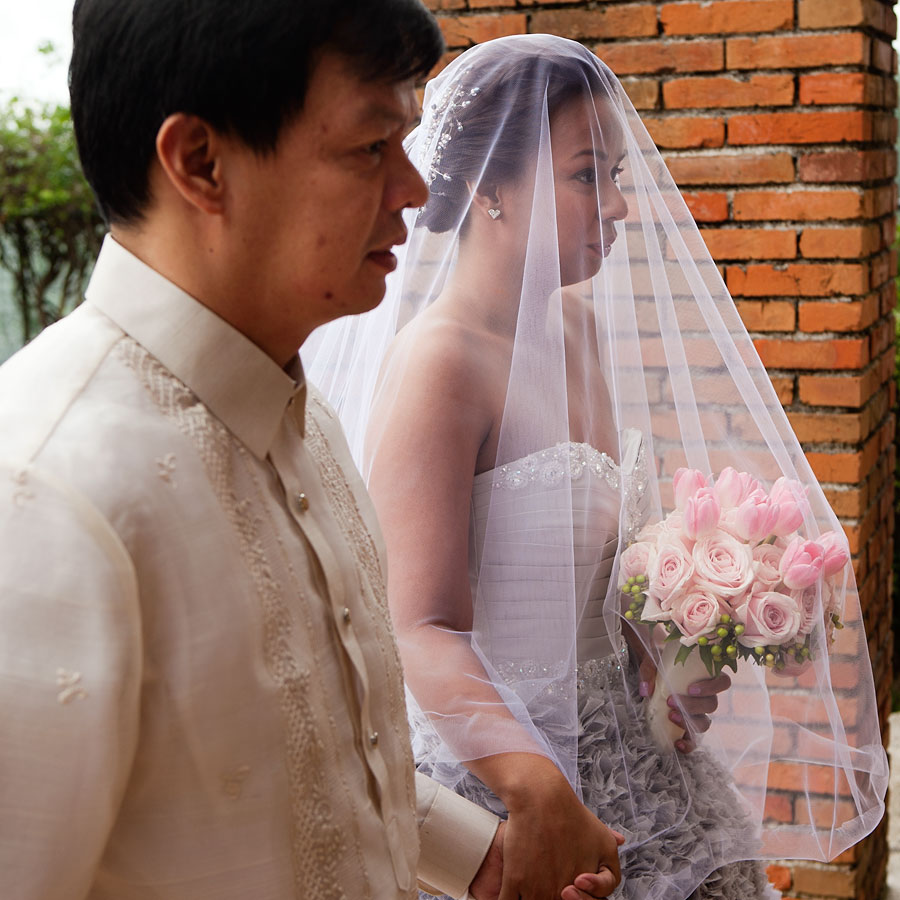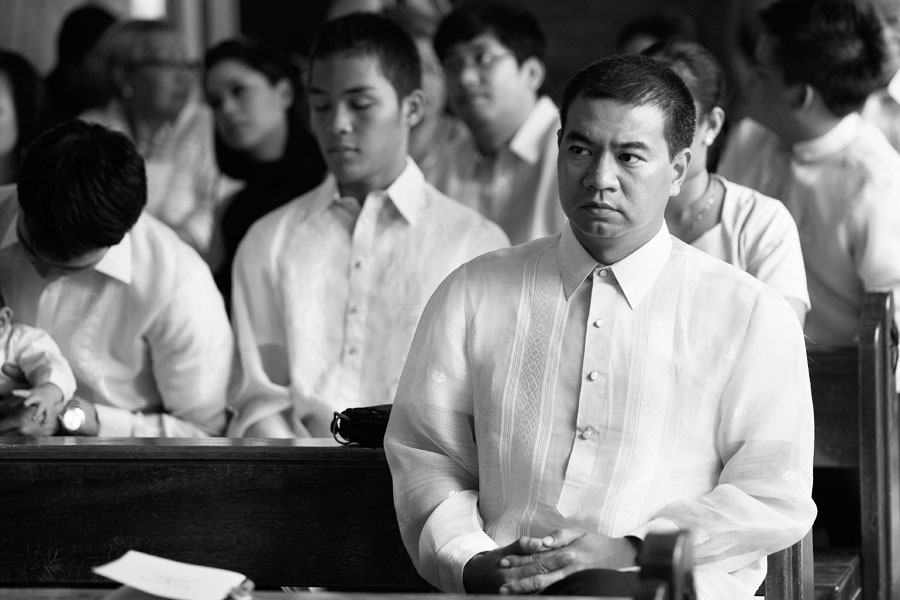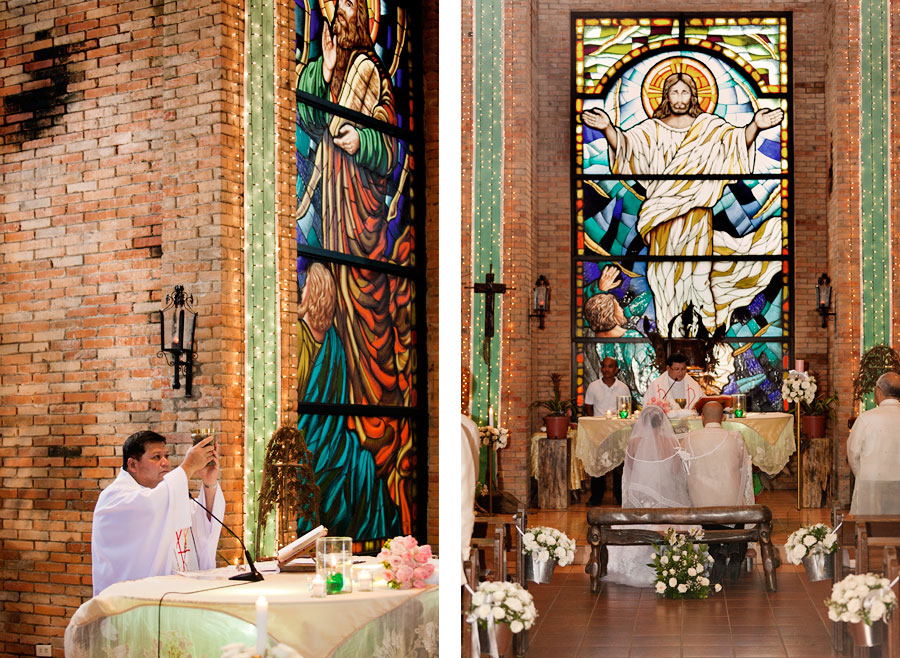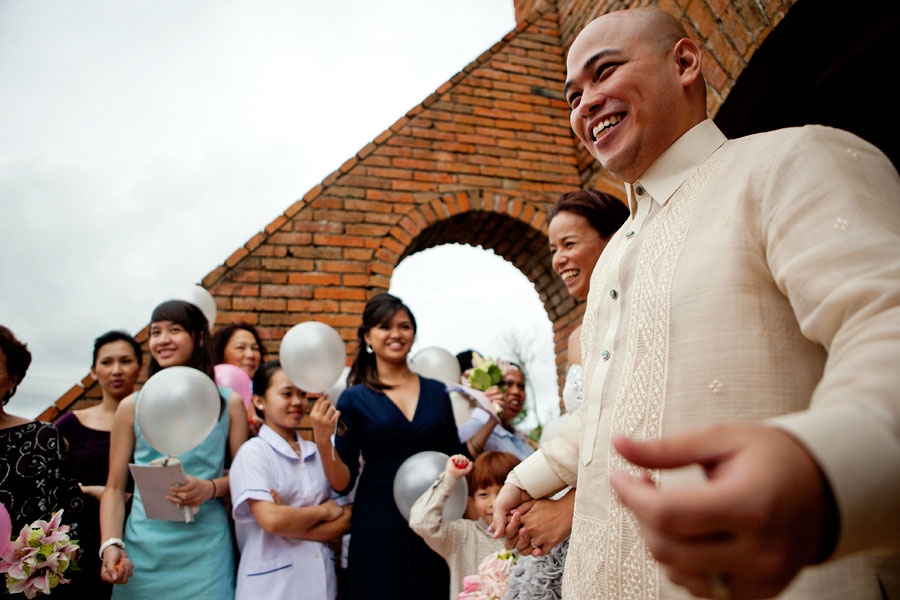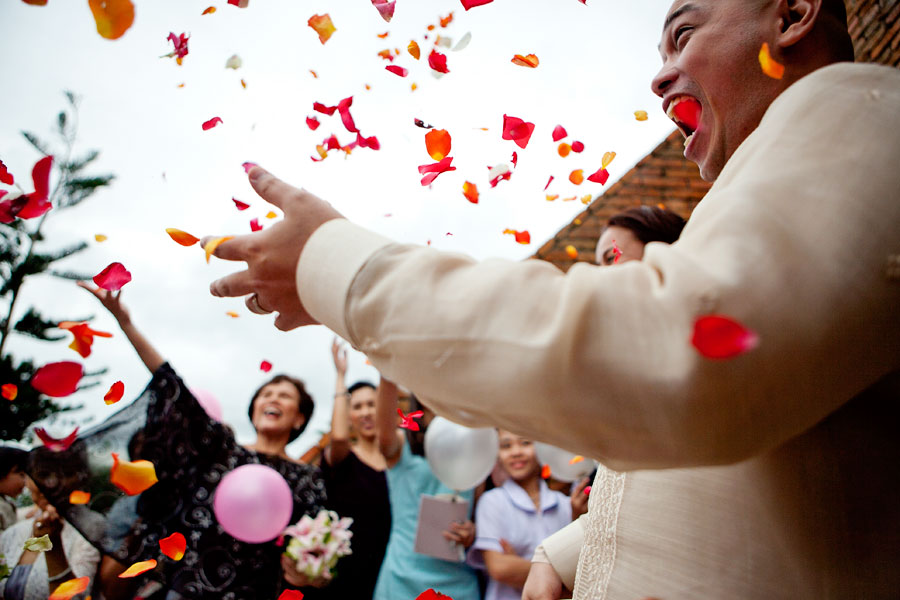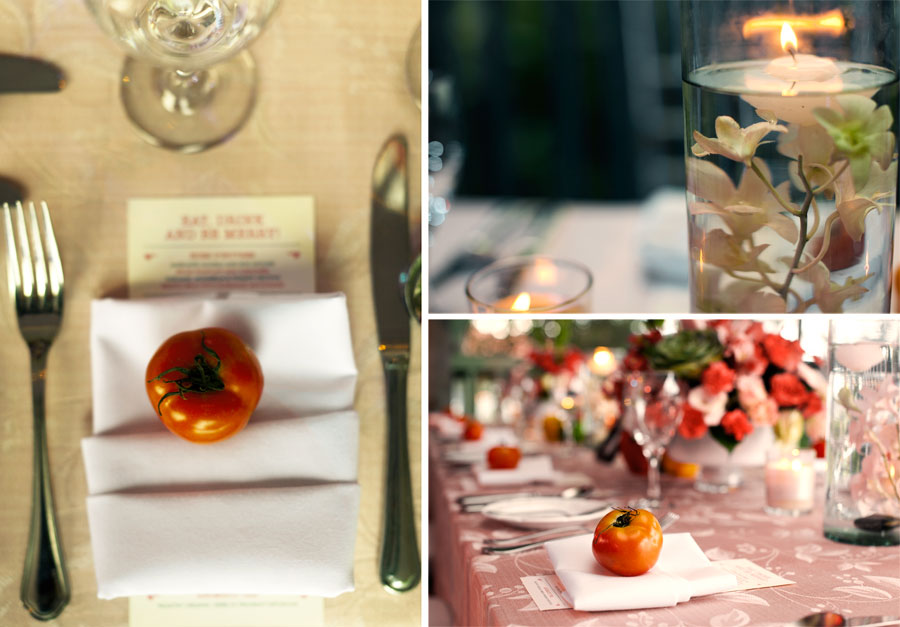 The video of the first dance is below, all of which was a surprise for most of us (warning: volume is a little loud)