Finally got to work with Lina Nyberg after several months of failed starts on my part due to my unpredictable work schedule. I was originally meant to shoot a wedding in Brighton with Lina for the following weekend but unfortunately couldn't make it. Lina was awesome enough to let me come along and help to photograph Brigid and Kit's beautiful wedding day.
The wedding was up in London so it was a long day, but this wedding was so much fun that I was still buzzing for quite some time after getting home near midnight.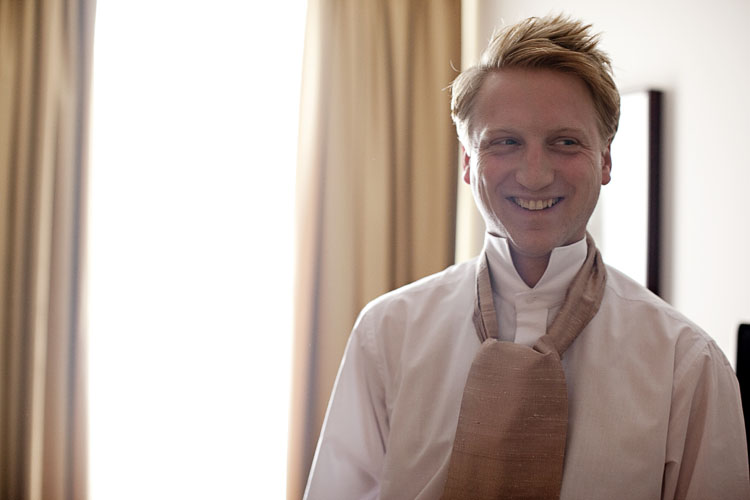 We arrived at the Millennium Gloucester Hotel late morning. While Lina took care of the Bridal party preparation photos I got to hang out and shoot photos of Kit and his best men. Neck ties were tied, jackets were donned and then it was off to the pub for a quick pint before the wedding formalities began. Kit, Stephen, Charles and Greg were all so great at making me feel welcome, I really appreciated it. In fact all the wedding guests were so lovely to both Lina and I, it makes such a big difference to the day.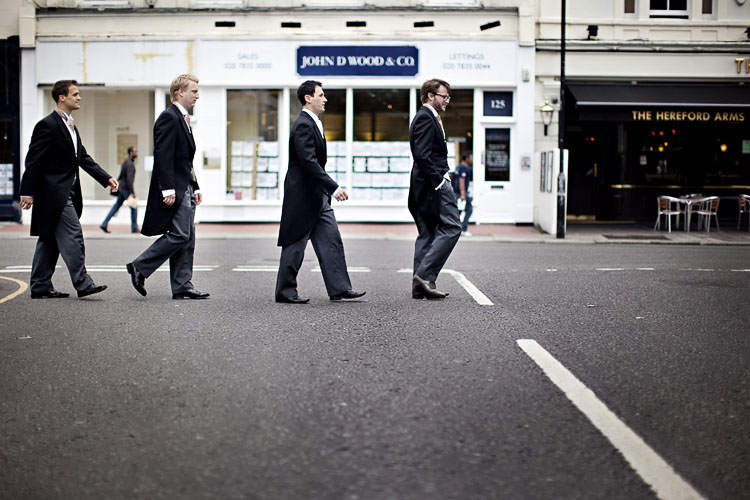 Once all the guests arrived we hopped aboard an old red Routemaster bus for the trip to the church. I'd like to say I remember the name of the bus, but I don't. It was probably something like "Winston" and it was actually its final bus trip before being retired from the work force that evening. It was a great way for friends and families to mingle before the ceremony. There were also many familiar Aussie accents, much of Brigid's family had travelled a long way for the big day.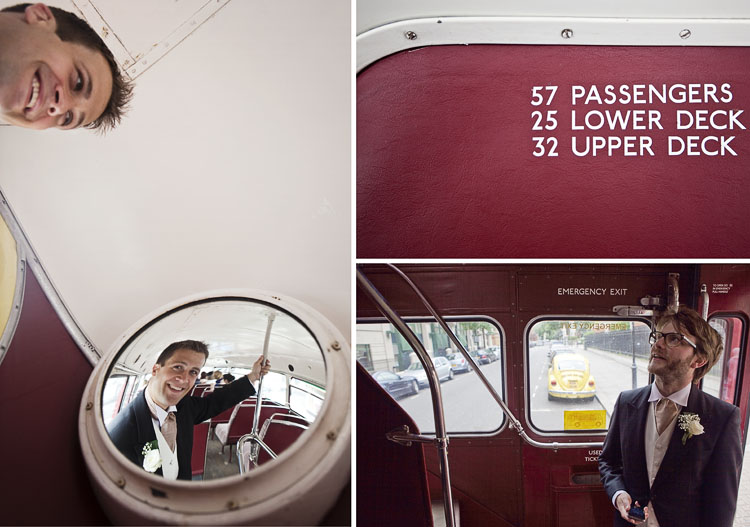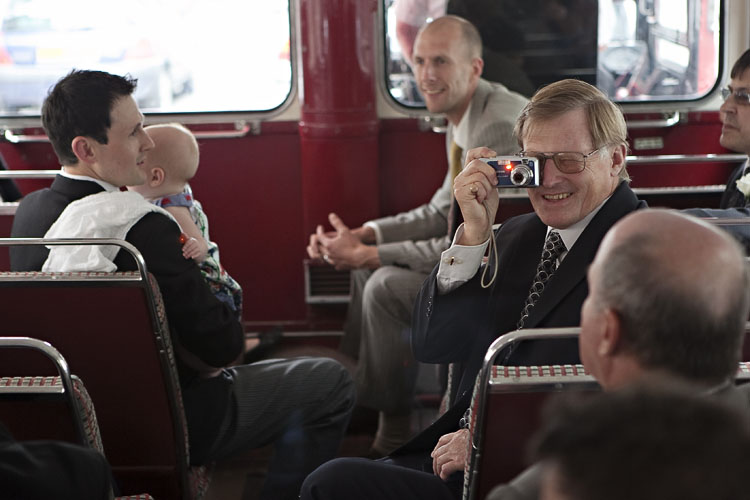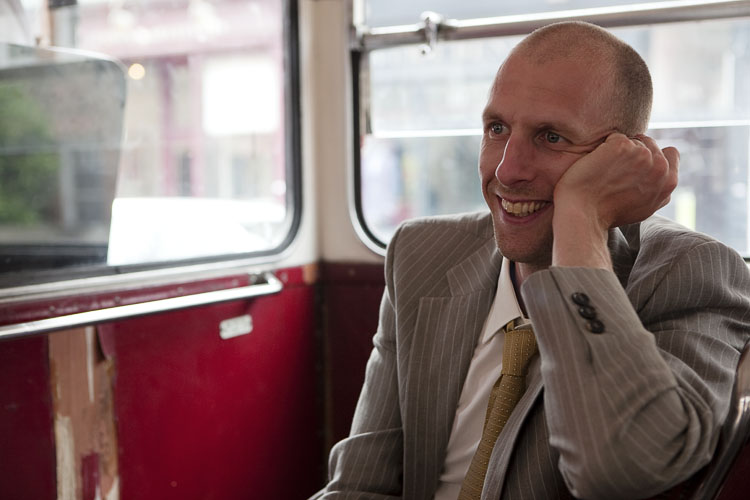 The wedding ceremony was at the beautiful Saint Mary's Catholic Church in Clapham.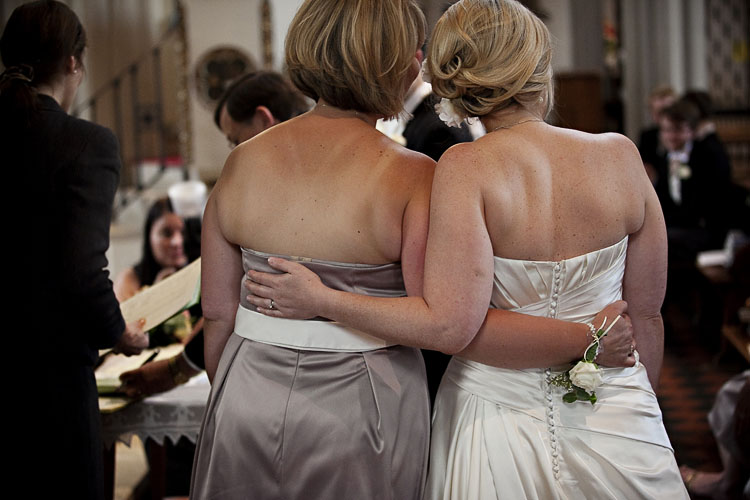 Afterwards we all jumped on the bus again for drinks and a tour through Hyde Park, Albert Bridge and Knightsbridge.
The wedding reception was held in the hotel's conservatory, a wonderful room with palm trees and windows all over.
A fire alarm paused the proceedings for a few minutes with the entire hotel being evacuated into the parking lot. No problem, the fun resumed with cake cutting followed by dancing late into the evening.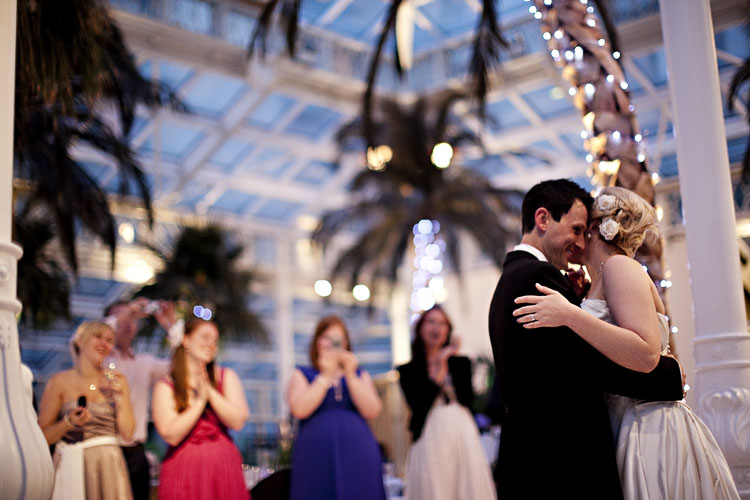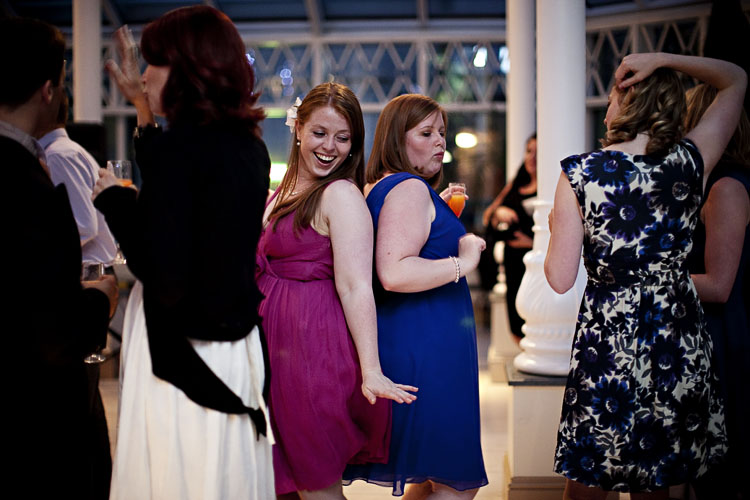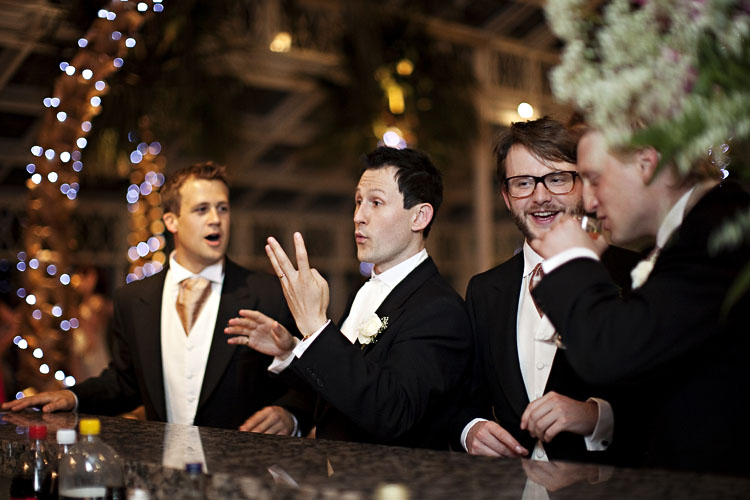 Thanks Brigid and Kit and families for making Lina and myself so welcome and looked after – it was a wonderful day and a lot of fun. Hope you all enjoy the wedding photos.
For more of Lina's wonderful wedding photography please check out her website at Lina Nyberg Photography.
For more of my own wedding photography, please visit my wedding portfolio.
Cheers
Leon